Geoff Hannan: Inset for Teachers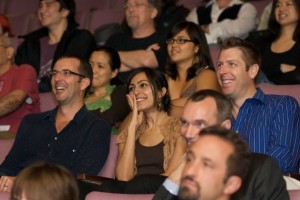 > All Geoff's training programmes are available as a full CPD day inset and also have a version for twilight delivery.
>Twilight training may also include Geoff Hannan's 'Snapshot' consultancy during the day at no extra cost (please see full details in the consultancy page).
>Inset Combinations are available to tailor Geoff's input to your school's developmental requirements (see the 'menu' below).
>Each teacher involved in Geoff's inset receives a CD-Rom packed with ideas and resources to use in the classroom. It also contains training videos and electronic versions of his most recent books.
>Uniquely, after the training, Geoff is available to return to the school and work alongside teachers in the classroom to demonstrate strategies and to support developments.
THE INSETS
'Improving Boys' Performance'  Geoff Hannan delivers his famous talk on gender differences in learning and why boys under attain compared to girls.  He then presents a raft of strategies for every day use in the classroom, proven to improve especially boys' learning and outcomes.  He also delivers the whole-school approaches that best improve overall attainment whilst narrowing the gender gap in results. After each strategy is presented, teachers are given time to reflect and target how it might best be applied in their own classrooms. Differentiated programmes are available for Primary, Secondary, Tertiary and Consortia.
'Outstanding Teaching-Outstanding Learning' Through a series of enjoyable interactive challenges, Geoff Hannan illustrates how teacher presentation and facilitation techniques can have a huge impact on retention, understanding and recall of information.  He then presents a wide range of strategies that any teacher may use to enhance and develop their own teaching styles: step-by-step lesson structures, approaches to partner learning and group work, activities for recall and monitoring progress, questioning techniques and ways to improve student motivation, literacy and core skills.
'Narrowing the Gaps'  This training event focuses on the learning needs of the socially disadvantaged and the impact these have on their attainment.  Again, theory is presented, but Geoff's emphasis is always on solutions.  He shows how disadvantages may be significantly minimalized by a set of approaches that any teacher my apply and differentiate in their classrooms.  Available for twilight training and may also be incorporated into the above training programmes.
'Managing Motivation and Behaviour'  Another highly popular training event that Geoff has toured internationally for many years.  In this fast-moving, interactive and highly enjoyable experience, teachers are lead through theory and best practice for engaging, motivating and managing the more challenging students.  Not forgetting the 'invisible children' who frequently get left out and forgotten about because of the behaviour of the few. Packed with ideas and approaches that centre first on delivering great lessons and then predicting and minimalizing before having to counter negative behaviours. The training also includes a range of approaches for building confidence and resilience in the classroom.  Available for twilight, as a full CPD day and as a consultancy package.
LEADERSHIP AND MANAGEMENT TRAINING
'Leading Outstanding Teaching' is a training programme for Middle and Senior leaders:
Through his work with a wide range of organisations, Geoff Hannan has developed some highly effective strategies and processes for leading and managing developments in schools; from individual, departmental and whole school needs-analysis to strategic planning for optimising improvements in Teaching and Learning.  In this training programme, Geoff Hannan takes participants, step-by-step through these ideas and shows just how they be may applied in your school.
This training can stand alone or be delivered in the afternoon following one of the above training programmes at no extra cost.  A two-hour twilight version is also available.
'Menu Delivery'  Especially popular with previous bookers, Geoff Hannan can develop a menu of strategy-centred training just for your school.  In consultation with Geoff he can deliver across the following topics:
Raising boys' attainment
Improving girls' performance in maths, sciences, ICT and Technology
Raising the attainment of the socially disadvantaged
Developing ownership and independent learning
Building resilience and enhancing self-actualisation
Improving Literacy across the curriculum
Improving Numeracy across the curriculum
Lesson and variety planning
Pair work, group work and proximal learning
Teacher questioning techniques and learning/recall reinforcement
Developing and enhancing linear process skills
Developing thinking skills and creativity
Monitoring progress, especially student self-monitoring and appraisal
Formative assessment
Improving recall, short term and long term memory
Improving examination results
Motivation and behaviour management
Support and counselling
Please email geoff@hannans.org.uk  for further information: or phone +44 0 1686 670138